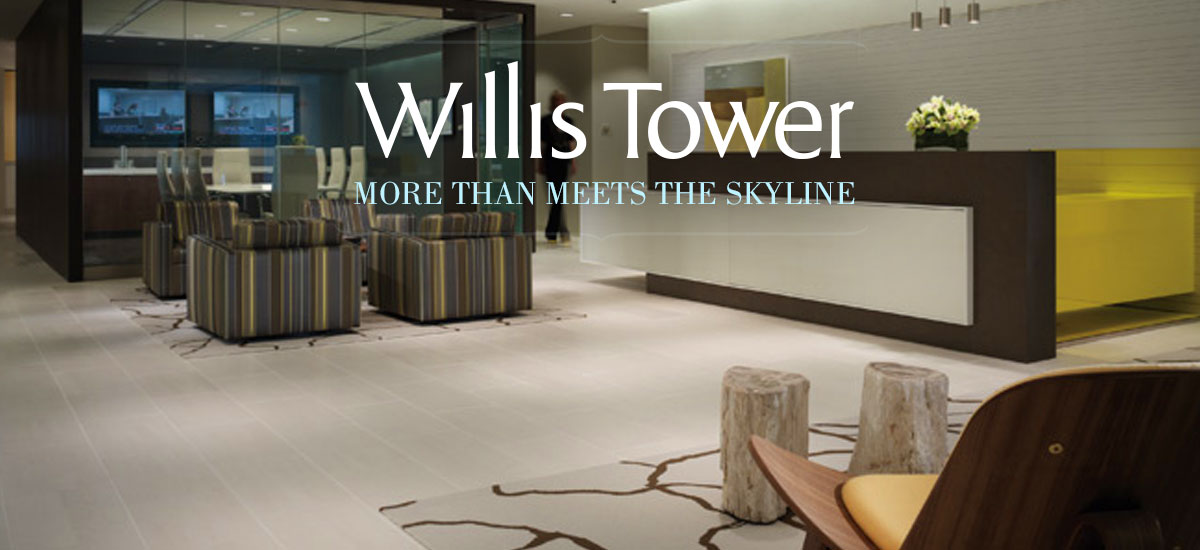 DISCOVER THE WARM PERSONALITY OF THIS IMPRESSIVE ADDRESS.
Welcome to Willis Tower, where there is more than meets the skyline.
A bustling community of business, tourism and culture, Willis Tower is so much more than North America's tallest building. It's home to large well-known companies as well as hundreds of thriving businesses run by smart, passionate people. More than an office building, it's a cultural landmark and iconic Chicago tourist attraction. Willis Tower is a pivotal point of reference – from across town, from financial centers on both coasts, and from Europe, Asia, and the Middle East. It's a building with retail and commercial office space at heart, but also inspires tens of thousands of visitors to take in the amazing views of the city and experience the breathtaking Ledge.