Go green. We have already cut the building's original energy consumption by a third.
At Willis Tower, we are continuously expanding our eco-conscious efforts and investigating harnessing solar energy, constructing additional green roof space, and more. Believe sustainability matters? We do, too.
Reducing, Reusing and Recycling
Who knew that the true color of the Willis Tower was green? The Willis Tower is not only an innovator in promoting green practices among its tenants, but also stands as a leader among American skyscrapers in increasing energy and water efficiency and reducing waste.
Over the past 20 years, the Tower has reduced annual electricity consumption by 34 percent by installing enhanced lighting systems and controls and adopting special conservation practices. The building saves 10 million gallons of water each year, or the equivalent of 156,448 full bathtubs, by relying on reduced water-flow fixtures. These innovations are spurring the building to look into certification as a LEED (Leader in Energy
 and Environmental Design) certified building and explore renewable energy resources, such as solar and wind power and even "green roofs" covered with vegetation. Can you imagine a thriving garden high in the sky?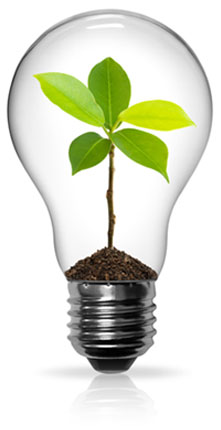 Click the video on the right to watch us recycle!
In 2015, Willis Tower's recycling program has helped save:
7,961 trees
217,514 gallons of oil
8,483 yards of landfill space
3,077,295 gallons of water