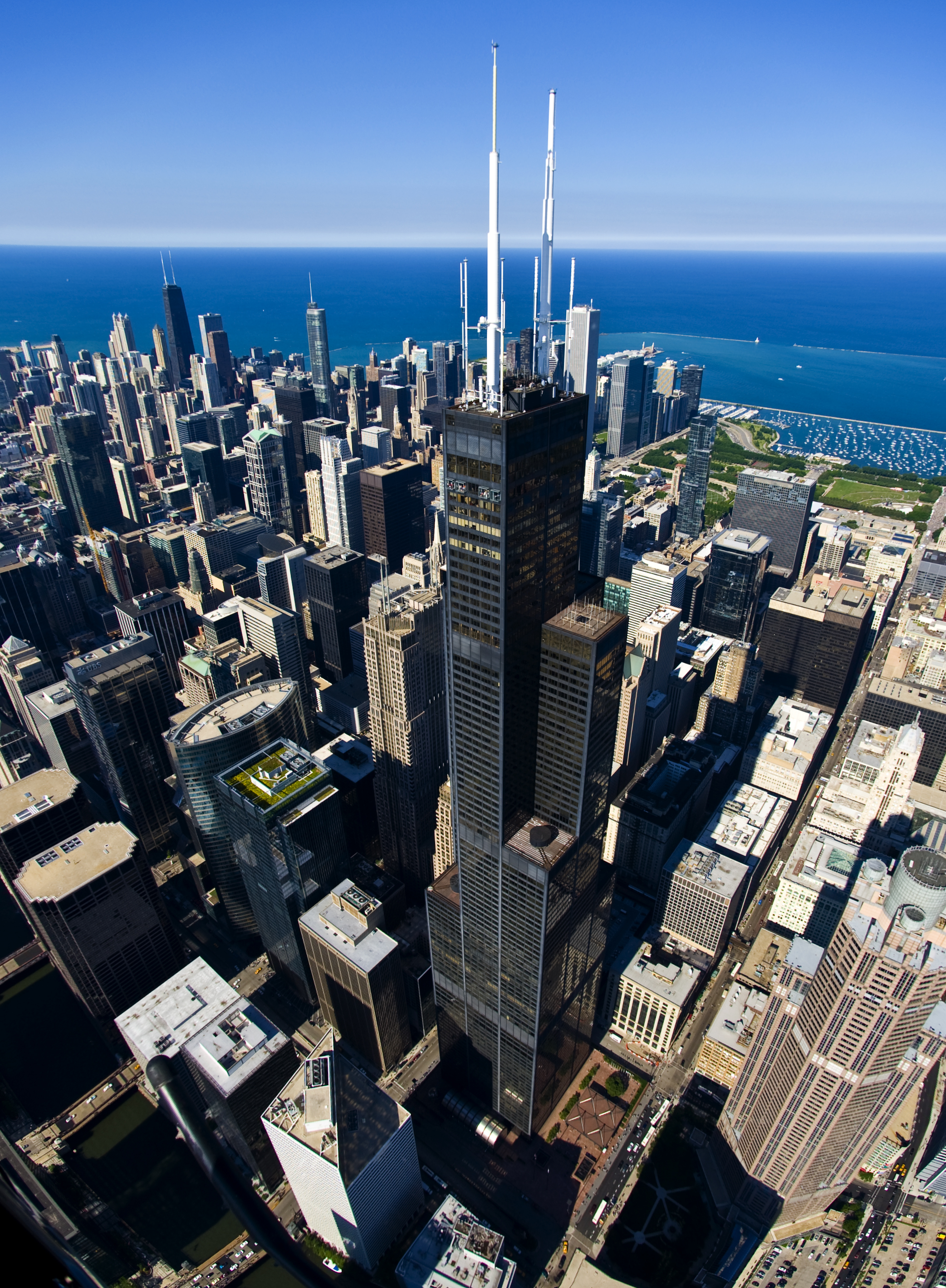 When you're watching your favorite shows or listening to the radio on your drive home from work, you might just be picking up a signal from Willis Tower.
For nearly 40 years, Willis Tower has provided broadcasters with industry-leading facilities needed to serve the Chicago television and radio markets and wireless communications services. What's more, Willis Tower continually adapts and enhances its broadcast infrastructure over time, to accommodate the ever-changing requirements of new technology. In the summer of 2009, Willis Tower completed a full conversion to digital television transmission.
Since its debut, the Willis Tower rooftop broadcast facility has been one of the world's most prominent, serving the needs of large television and radio stations in addition to low power television stations. The facility also houses specialized microwave transmit and receive facilities and two-way radio transmission systems. All this makes Willis Tower one of the most dense and complex broadcast transmission facilities in the world.
Rooftop Tower Structures – Technical Information
West antenna tower height = 294'-5" (from 109 roof level to top of strobe light)
East Antenna tower height = 290'-7" (from 109 roof level to top of strobe light)
Tower Bases = 12' diameter solid wall steel cylinders
The two main antenna tower structures consist of 80' tall, 12' diameter cylindrical steel bases, with open frame triangular tower sections atop each that house various television and FM transmission antennas
The very top of each tower houses single channel, small diameter cylindrical television antennas
Above the steel tower bases, the tower sections and attached antennas are completely enclosed by cylindrical fiberglass radomes, which protect the equipment
In addition to the two main antenna towers, four supplemental monopole towers are mounted at the rooftop's corners, providing additional mounting space for main and back-up television antennas
For leasing information, contact Mark Stennett, Vertical Bridge at mstennett@verticalbridge.com or 512.887.3445.